// Alert::widget() ?>

In der aktuellen Covid-19 Situation laufen die Rekrutierungen weiter. Es kann dabei allerdings zu Verzögerungen kommen. Vielen Dank für Ihr Verständnis.
Student Assistant Position (HiWi) in the experimental laboratory of the Institute of Structural Engineering
10%-20%, Zurich, fixed-term
The Engineering group of the Institute of Structural Engineering (IBK, BAUHALLE) in the Department of Civil, Environmental and Geomatic Engineering (D-BAUG) has an immediate opening of an assistant position for students.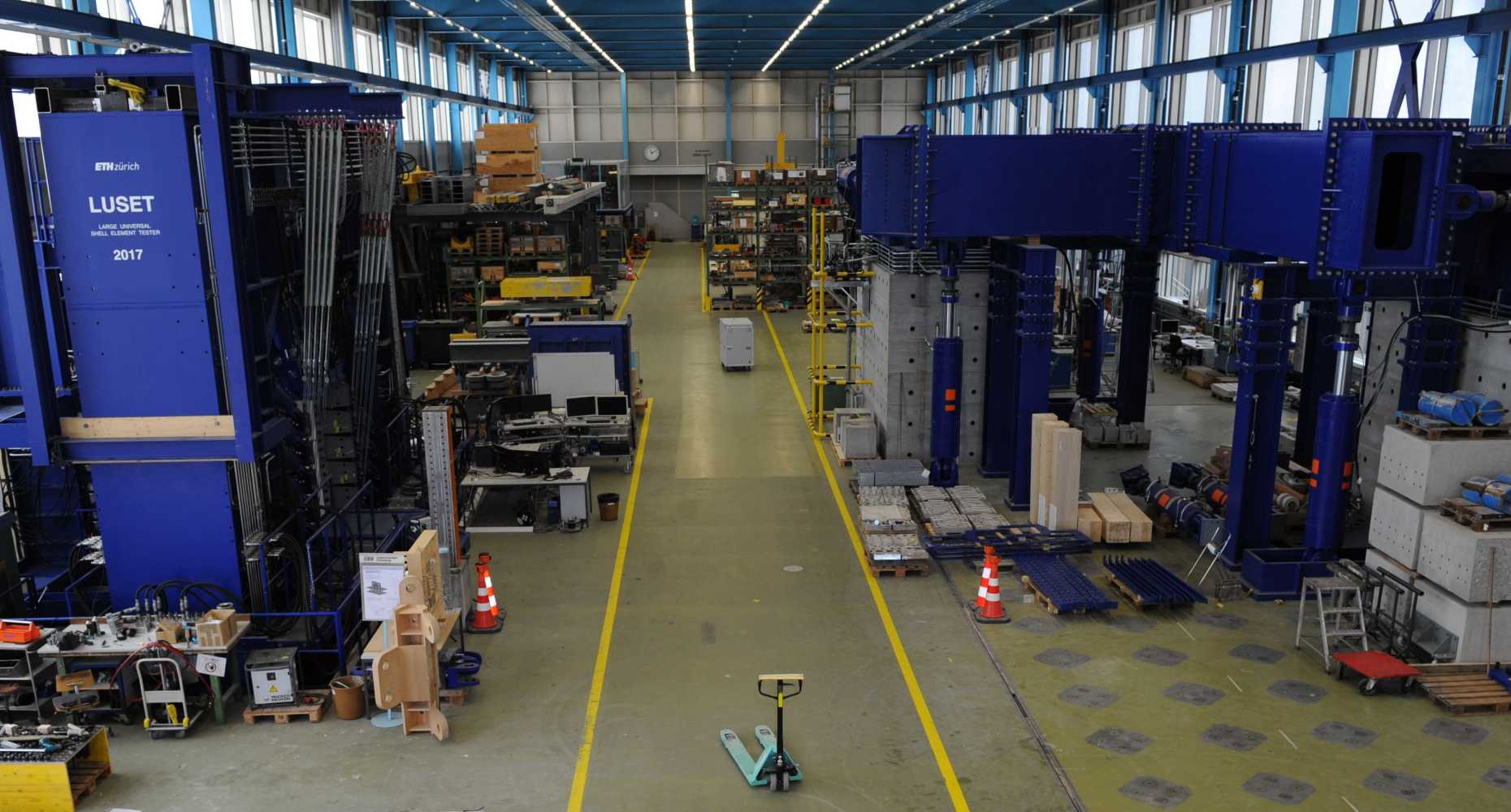 Job description
For this position ETH offers an adequate environment, salary for students and an ongoing immatriculation as a student is a must.
Your tasks will be:
Design, build and program devices and platforms for experimental projects
Electronic tasks using Microcontroller boards (Raspberry, ESP, Arduino)
electronic design tasks and GUI programming (python, Matlab, C++, Databases, Dashboards)
Your profile
This position is addressed to students in computer science, civil, mechanical or electrical engineering.
You must have experience in:
measurements
sensors
control techniques
electronics
microcontrollers circuit board creation and programming languages is wished
You should have an affinity towards working in a laboratory (ours looks like a construction site!).
ETH Zurich
ETH Zurich is one of the world's leading universities specialising in science and technology. We are renowned for our excellent education, cutting-edge fundamental research and direct transfer of new knowledge into society. Over 30,000 people from more than 120 countries find our university to be a place that promotes independent thinking and an environment that inspires excellence. Located in the heart of Europe, yet forging connections all over the world, we work together to develop solutions for the global challenges of today and tomorrow.
Working, teaching and research at ETH Zurich
Interested?
Please submit a CV together with a cover letter through the ETH jop portal.
Please note that we exclusively accept applications submitted through our online application portal. Applications via email or postal services will not be considered. For further questions to the position please contact Dominik Werne (no applications).
In line with our values, ETH Zurich encourages an inclusive culture. We promote equality of opportunity, value diversity and nurture a working and learning environment in which the rights and dignity of all our staff and students are respected. Visit our Equal Opportunities and Diversity website to find out how we ensure a fair and open environment that allows everyone to grow and flourish.